Top 5 Technical Skills In Master Demand in 2021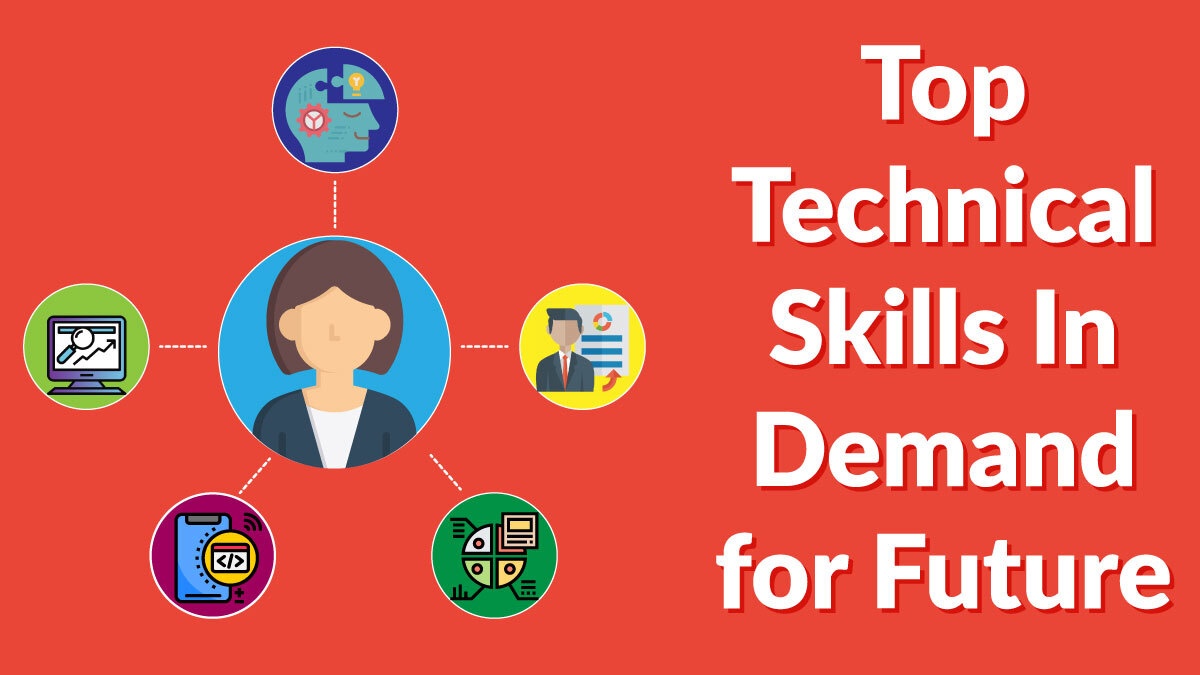 Technology has disrupted the development of the current civilization. With the gradual growth of current informative age, the proportionality of innovation and disruption in technology is seen. Unlike in past decades, the amount of youth interested in learning tech has increased, and because of the same reason, our day to day life is also dominated by technology. For the people who are waiting and planning their future ahead, we are here with detailed information on Top technical skills that would dominate the future.
Machine Learning
With the growing implementation of Artificial Intelligence, it is quite easy to guess the #1 in the least being the top-notch skill of Machine Learning. In 2019, the PwC Report stated that, because of the disruptive growth of AI, there is a possibility of not having enough supply of people as compared to the demand it would raise. i.e. Inability to meet the demand for implementing AI.
Moreover, AI has already started eating normal mundane jobs. Work that earlier had human approach is now getting faster and machine through AI. Therefore, the importance of machine learning is increasing with every coming year. The majority of start-ups, corporate are willing to hire people with skills in machine learning as it brings in efficiency for various other departments and keeps the functioning up to the trend of working.
Hence, if you are a tech geek or an aspirant student of AI. This is the era to shine, where AI hasn't reached its zenith nor it is in the starting stage. It is in the middle where it can flaunt of his potential to the world of technology. So, start digging deeper into the field of AI and Machine Learning to help yourself land a job in this disruptive industry.
SEO/SEM
Search Engine Optimization or Search Engine Marketing. The generation of content has increased in a massive way in the last decade. Every company is in the race to keep their profile in the top pages of google search, with even google updating the algorithm regularly it gets into a smart race of agility for companies. Every organization/company keeps the goal of having a vibrant web presence in their ecosystem. Because of the higher the web presence, the higher the sales, and functionality of service.
SEO or SEM, the only difference is SEM covers a broader part of marketing. It has additional activities which help companies in getting more traffic on their web pages. In current times, whether it is a local firm or a global giant their approach to get SEO/SEM in place is the same. Hence if you are a content geek person with the agility of keeping up with new trends in the ecosystem, SEO – SEM is the field for you. There is much data available on the net showing the rise of content marketing and an increase in demand for SEO – SEM people in the future. Hence, companies are seeking individuals with analytical strength, effective multitasker, successful project management, and top-notch time management: AKA SEO – SEM Responsible. This field is growing and is in demand like never before.
Mobile Development
Sales of mobile have reached billion dollars already, and as per many data enthusiasts, it would surpass that level as well. With this much usage and hype of mobile tech in the world, this skills sets out to be in the list of top skills in demand, Mobile applications are becoming an avid part of businesses across all the eco-systems. Being customer friendly, agile, and always connected to everyone is an important paradigm for all businesses and services.
Android Developer, IOS Developer, React Native expert and other areas where programming language is used are in great demand in current times. These developers and programmers who work on demand of the business needs and trends are responsible for shaping one of the main pillars of the tech world. Although one thing to understand here is that this field is very dynamic, demand and trends of it keep changing as per the demographic of how customers are using it and the required conversion of it. Hence, only the cutting edge businesses stay in line in this eco-system. And to be honest that makes this field more interesting to work for.
So if you are interested in the field of programming, developing, and creating various things that are for the people, you don't need to worry. This field will stay in demand for a long haul of time.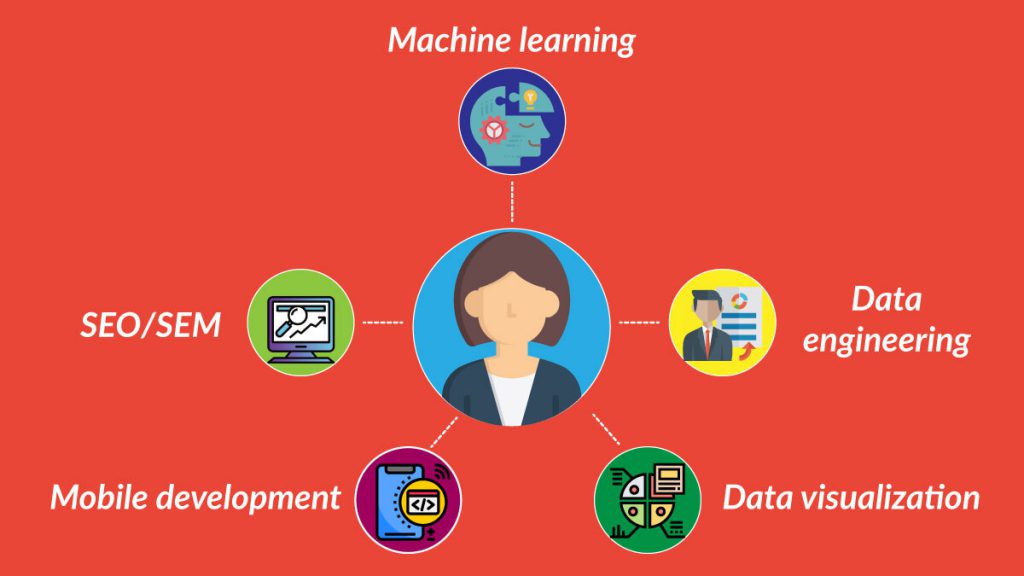 Data Visualization
As the oil prices are wavering around and the manipulative tech world is booming in the market, it is clear for a few years that Data is becoming the new oil. Rich and always in demand. Companies collect the data, interpret the patterns of the customers, and accordingly plan their next move in sales or marketing. There are various skills that are already in demand w.r.t data. i.e. Data Mining, Analytics, Languages, programming, etc. Many online/offline learning platforms have seen a shocking rise in people willing to learn more about data. And why not? Every other company in the market is seeking talent in this field and this skill set.
Though, the company would only mine the data or analyze and interpret patterns once they know how to visualize the data. Hence Data Visualization becomes the pivot of all. One of the most important skill set that is there in this data related eco-system. Even if a company does not have analyzers or data miners, visualizing the data makes a big difference in their decision making. In this skill set of data visualization, one needs a firm understanding of the business environment. This is one of that special skill set which brings creativity and science together for any business. It would not only require book knowledge of mathematics but will also require important inquisitive, imagination, and innovation.
Data Engineering
We just had a discussion above regarding the importance and demand for data in the current world. Well, the last few years have created tons of Data Scientists. One who collects and studies large part of structured and unstructured data to find out the solution of any problem for the business companies. But now as we go ahead, Data Engineering has also popped up as a skill set or a talent which will overshadow the data scientist team.
Data engineering takes a bit broader perspective in studying the data, it does not end at the interpretation and studies of data (i.e. data scientists job). Data engineering includes the entire journey of Collecting structured/unstructured data – interpreting it and then building/deploying predictive models for use. Normally, there is a team of data scientists or data engineers allowed for the entire big project. As one person would not be able to cover the entire thing in a given time, a team of engineers is preferred where each individual is responsible for a specific spectrum.
With the increase in the use of data studies in the retail and automobile field, data enthusiasts have assured a disruptive growth for the demand of Data Engineers across the world. Different sub skill set like SQL, Python, ETL, Data analysis, Amazon Web Services are included in the main skill set of Data Engineering.
Conclusion,
These were the top 5 skill sets that would be in demand for upcoming many years for the field of technology. This field has shaped the tech world in the last few years and they would continue to do the same in the upcoming decade. We would be back with the remaining dominant tech skills in demand in the next blog.